John Morrison Motors Limited first opened its doors for business in 1983 operating from a small garage on the Cork Road in Cahir, Co.Tipperary. The business has seen many different franchises down through the years including Rover, Honda, SEAT, FSO, Isuzu, Suzuki and Mitsubishi and since 1990 a highly successful franchise in BMW. As the decade progressed the BMW marque began to establish itself at the forefront of the prestige car market in Ireland and our volumes grew accordingly.

The retail centre opened its new premises on 22 November 2008. The company developed an all new purpose built complex twice the size of the old premises on a two and a half acre green field site located next to the old centre. It boasts improved display facilities for new and used cars, additional customer parking and waiting areas and has improved ease of access for customers. Over the years the business has succeeded in attracting loyal customers from all counties in Ireland. We have a strong customer base Tipperary and Kilkenny as well as neighbouring counties Cork, Waterford and Limerick.

Quite a few members of staff have been with the company for many years, it is their commitment and experience that have enabled us to deliver the very best in terms of customer service over the years. In all recent surveys of customer satisfaction levels within the BMW Retailer Network (carried out by an independent agency on behalf of BMW Group) we are always ranked towards the top in Ireland.

The launch of the new MINI by BMW in 2001 provided us with another opportunity as we were awarded the franchise in 2004, the success of the new MINI has been quite remarkable.

We conduct our business with integrity and enthusiasm, strongly influenced by the philosophies of what is a very old and well established family business. The BMW range has continued to expand, which has served to increase demand for the brand.

Morrison BMW is an intimate retail centre where each customer gets sufficient time and is listened to. We look forward to welcoming you to our retail centre in Cahir.
"This year is our 40th year in business in Cahir and I would like to thank all our customers for their continued support. It's hard to believe that we are in our new premises since November 2008 - 13 years now!. The backbone of our commitment to our customers is to ensure that each customer receives the highest level of customer service whenever they decide to contact us.
I look forward to taking care of our customers motoring needs in 2021 and for many more.
John Murphy
Senior Sales Executive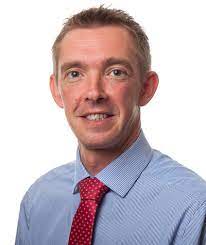 Graham Lyons
Senior BMW Sales Executive
Updated Opening Hours
| | | |
| --- | --- | --- |
| Monday - Friday | Saturday | Sunday |
| 8.30 am - 6.00 pm | 9.30 am - 4.30 pm | Closed |
Parts & Service
| | | |
| --- | --- | --- |
| Monday - Friday | Saturday | Sunday |
| 8.30 am - 6.00 pm | Closed | Closed |